The Secret of No Fuss
The Production Triangle states you can only have 2 out of the 3 project attributes.
But we change all that.
Our NO FUSS approach balances the triangle
by cutting the fat and focusing on what really matters.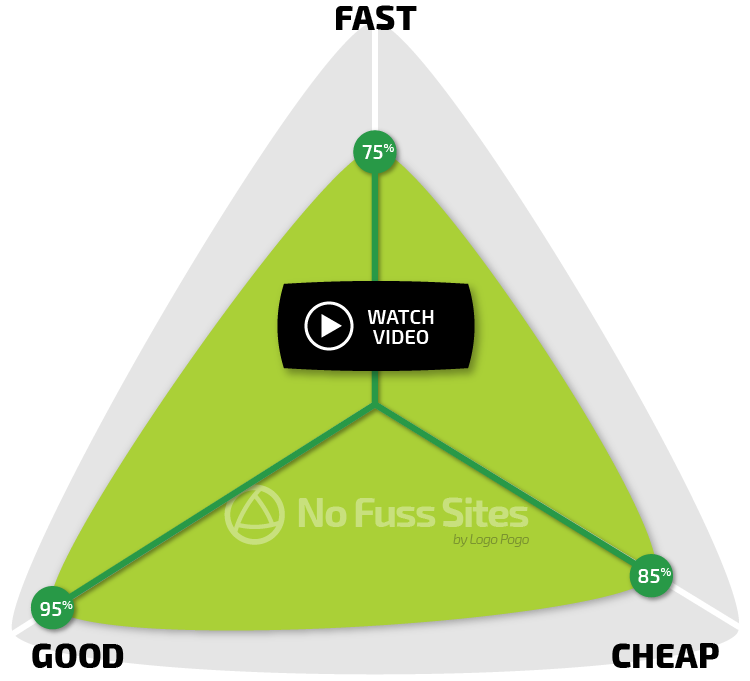 Good Quality
Fast Turnaround
Cost Effective
How do we achieve this...
Watch the video for the surprising secret to our 'NO FUSS' approach.
Think you know what it is?
Clients Say
I have been dealing with Logo Pogo for over 14 years for all my company's website design, hosting and email requirements. They are always happy to help, and the value for money is unbeatable. Kirsten Brumby, Many Hands
I'm extremely happy with the result and the response time it took. Ongoing personalised service made the process so easy and would thoroughly recommend these services. Tracey Abrahams, Haven at Home
Benefits You'll Get
We take care of everything - so you don't have to.
No Fuss Plans
Everything you need. No contracts. No hidden fees.
Not sure which plan?
Sign-up for StarterPlus - it's probably what you'll need.
But don't worry, we'll downgrade your plan if we think otherwise.